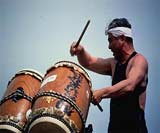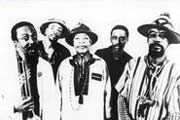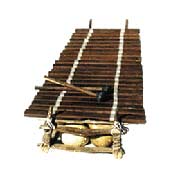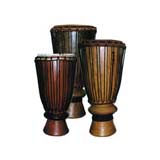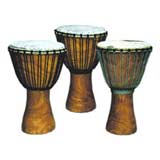 Ethnic music or so called world music is often interpreted as so many different things, from pure folklore to fusion of diverse cultural elements. Some record labels have specialized themselves in that field with more or less success. Music By Mail works with the following labels: the german ACT and JARO, the czech Indies Records, Periferic Records in Hungary. The list is far from exhaustive and new labels may appear in the future. Note that we have put Brazilian music in a category for itself. Here again, if this is what you burn for, send us a mail and ask for our information material or even specific requests of yours. Here are the latest news we have:



KLEZMER AND RELATED

Amsterdam Klezmer Band: First Recording. Sax, trumpet, accordion & bass play melodies borrowed from the gipsy or balkan repertoire.
Bester Quartet: Metamorphoses. Tzadik (TZ 8170). July 2012. Evolved from the previously named Cracow Klezmer Band, this quartet was founded in 1997 at the initiative of accordion player and composer Jaroslaw Bester; top of the renewal of the Jewish culture in Cracow, it aligns classicism and unequalled virtuosity in a mix of jazz, klezmer and classical music, with a singular knowledge of how to deconstruct a rhythm, play with shadows and light, alternate joyful frenezy and seriousity
Paul Brody's Sadami: Beyond Babylon. 2nd album by the trumpeter from Berlin who here pushes again the borders of the Jewish music. A Tzadik release.
Paul Brody's Sadawi: For The Moment. Tzadik TZ8118. June 07. Klezmer and jazz led by the Berlinese trumpetist, who for this third album also invites among others John Zorn
David Buchbinder: Odessa / Havana. Tzadik (TZ8121). Dec. 07. A succesful marriage between klezmer and Afro-Cuban music, the main instigator and trumpetist being the leader of the Flying Bulgar Klezmer Band. He works here with the Cuban pianist Hilario Duran and the music has its source in the strong interest the Jewish community had in mambo during the 50's.
Greene Burton: Calistrophy. Evolved from a previous group called Klemokum, the new ensemble Klezthetics has a more contemporary and jazz repertory.
Charming Hostess: Sarajevo Blues. Tzadik TZ 7197. This is the following of "Trilectic" released in 2001. The vocal trio around Jewlia Eisenberg gathers the cream of today's most creative musicians. Strong winds blow here, coming from the Balkan, klezmer, Gipsy, hard-rock and contemporary classical musical traditions. Most of the themes have strong socio-political connotations which matter to the today's Jewish community (genocide, reasons of evil and destructions, answers brought by art ...)
Nijen Antonio Coatti: Shellvibes. Like another musician - Steve Turre - the trombonist N.A. Cotti has put up this combo where shells are a main instrument on top of sax, trumpet, trombone, bass and vibraphone. The music pays tribute to various musical traditions (Pygmeas, India, Celtic, Afro-Cuban, Balkans) and characters of romans by writers such as Italo Calvino, Daniel Pennac and Tom Robbins. On the label Harpo.
Cracow Klezmer Band: Remembrance. Tzadik TZ8116. March 07. Recorded live in Warsaw, this album also marks the end of a group which has been a leading one in that genre.
Cracow Klezmer Band: Balan / Book Of Angels Vol 5. Tzadik (TZ7568). New album by this leader in the klezmer genre, here playing John Zorn compositions and featuring a string quartet.
Cracow Klezmer Band: Bereshit (TZ 7183). A new release from the reknown polish ensemble on the label Tzadik in the series "Great Jewish Music".
Cracow Klezmer Band: A Tribute To Bruno Schulz. Sept. 2005. TZ 7349. This time Zorn and the band transcribed texts from the surrealist Polish writer.
Matt Darriau & Paradox Trio: With Bojan Z. Felmay / Dunya (FY7032). May 2010. Initially an ensemble rooted in the klezmer style, the Paradox Trio opens here new horizons towards Turkey and Mediterranean traditions. Helped by the French-Serbian pianist Bojan Zulfikarpasic, it also takes colours and shades of Balkan jazz
Davka: Davka Live. Tzadik TZ 8104. Oct. 2005. 4th album by this band from San Francisco composed of: Paul Hanson: bassoon, clarinet / Daniel Hoffman: violin / Kevin Mummey: dumbek, zarb / Moses Sedler: cello. Great knowledge of the Ashkenasian and Sepharatian musical traditions, lyrical, sensual and distinguished playing with a caressing swing.
Enrico Fink: The Jazz Singer's Return To Faith. Materiali Sonori MAS 90137. Quite a journey starting in the Jewish Italian tradition to end in a mix of jazz, world and electronic music. The multimedia tracks to be found on the CD offer some concert extracts and some rare recordings by Italian cantatori in the 50's. Fink, singer from Firenze, works in the research field and has a degree in astrophysics.
Freylekh Trio: Machine ŕ découdre. (FRE001). Live recording from 3 club dates in Paris. Jacques Gandard: violin / Thomas Feterman: guitar / David Feterman: Acoustic Bass. The Feterman brothers come from Poland and Romania and self learned. They meet a classical trained violinist and together they bring us a mix of jazz, yiddish and traditional jewish music, classical and world music without boundaries, influenced by Eastern Europe as much as New York or Berlin ..
Klezmerson: Siete. Tzadik (TZ8162). June 2011. Charanga, rock, norteńo, son and cha cha cha are some of the musical styles infusing this drink coming from Mexico. Maybe one of the best latin-klezmer ensembles, composed of saxophone, clarinet, flute, requinto, huapago, electronics and guitar from Veracruz!
Klezmokum: Le Dor Va Dor + Rejew-Venation. The first record is rooted in the active jewish composers during the second world war. The second presents pieces in old hebrew, roumanian klezmer and some dances of turkish origin. It is closer to John Zorn's Masada.
Klezmokum: Ancient & Newer Roots. BV 1205. Klezmer standards and new takes of older material by a well known ensemble
Koby Israelite: Orobas: Book Of Angels Vol. 4. April 2006. Tzadik TZ 7356. For his third Tzadik CD, this tireless and ever creative musical spirit turns his hand to the complex lyricism of Zorn's complex Book of Angels. Interpreting tunes handpicked by Zorn himself, Koby mixes in everything he knows, including metal, jazz, gypsy and klezmer with stylish flair and great virtuosity. Naked City, Zappa, Taraf de Haidouks and Fantomas all rolled into one, this is an amazing orchestral achievement by an exciting young musical adventurer.
David Krakauer: Music From the Winery (Tzadik TZ 7196). A compilation of the best concerts given during brunches at the club "The Tonic", New York since 1998. Many Klezmer artists are represented.
Meshuge Klezmer Band: "Dreidel" (from the rather new label Audioglobe). Digging the jewish, yiddish and bulgarian repertoire, this rich ensemble (violin, sax, guitar, bass, drums) is one of the best ambassadors of that kind of music in Italy.
Passover: Sacrifice. Ma.Ra.Cash Records (MRC 020). 2010. Passover is a progressive rock band that blends the most symphonic style to traditional Jewish/klezmer folk. The result is an incredible symph/folk sound, unique and extremely fascinating. The band members are Jews, from Trieste (Italy) and Boston (Massachussets). Their lyrics are mainly based on the Old Testament and they use instruments and sounds that bring us back to the 70's. Passover will be touring Japan and USA in October and November 2010.
Pharaoh's Daughter "Exile" is an example of this lively scene of jewish musics and klezmer. From Knitting Factory
Psamim & Zahava Seewald: "Khad Gadya" (Tzadik). Z. Seewald is one of the most accomplished singers of the current jewish music and the music here mixes klezmer and gipsy traditions. Violin, double accordion, contrabass and vocal.
Rashanim: Shalosh. Tzadik TZ 8112. Oct. 06. Rashanim are true masters of mixing jazz, rock and klezmer. This is their 3rd album with an energetic repertory incorporating Jewish melodies carried by a very much Middle-Eastern groove. The trio is still Jon Madof on guitar, Shanir Ezra Blumenkranz on bass and drummer Mathias Künzli.
Shirim: Pincus And the Pig, A Kletzmer Tale. Tzadik (TZ 7195). This is a kletzmer adaptation of Prokoviev's "Peter And the Wolf" by the leader of the Shirim Klezmer Orchestra, Maurice Sendak.
Andy Statman: Avodas Halevi. TZ 8101. An illustrious figure of Jewish music, Statman present here recordings with a jazz quartet and two duos with drums. He plays himself clarinet and mandolin.
Zohara: Scorched Lips. (Tzadik TZ 7198). Hebraic poems interpreted by one of the most interesting voices in today's klezmer
John Zorn: Masada Recital. Chamber music for violin and piano performed by Mark Feldman & Sylvie Courvoisier.

--------------------------------------------------------------------------------------------

Rabih Abou-Khalil: Hungry People. World Village. 2012. Breaking a long tradition of releases on the German label Enja, this new album by the Libanese born oud player comes out on the French label World Village, maybe a consequence of the musician living today in this country. Hungry People has all the fundamentals of Rabih Abou-Khalil's writing and playing: music performed with a passion and an intuitive understanding between Abou-Khalil and his "Mediterranean Quintet", whose some of the members have been long-time partners, like tubist Michel Godard or drummer and percussionist Jarrod Cagwin. Unique and yet strangely familiar, the music is delivered with a touch of humour despite the recent economic, social and political upheavals that inspired it.
Estrella Acosta: Alma Guajira - Cuban Country Songs. The exiled singer dedicates the music to her family from the Matanzas area. Music has the freshness and spontaneity characteristic of the guajira style. Piano, trumpet, bass and percussion are here to second the vocals. On the label Estar.
Mikhail Alperin's "Portrait" presents the wide spectrum of his work as composer and pianist. This CD includes his first composition for solo piano,various duos, new recordings made for the Moscow art Trio, norwegian folk musicians (he lives indeed in Norway), the woman's choir Bulgarian Voices Angelite and much more. Jaro 4227

Alta Madera: Veras. Materiali Sonori (MASO 99076). With violin, singing, guitar and acoustic bass, this Italo-Cuban trio draws the lines of an hybrid album mixing Gipsy jazz, rumbas from the Antilles islands, Brazilian tango, boléro and oropo
Amaya, Carmen: La Reina del Embrujo Gitano. Feb. 2004. 2 CDs + DVD + Book "El mar me enseńó a bailar..." (with English and French translations) ALCD 805 Box Set (Alma Latina). In commemoration of the 40th Anniversary of Carmen Amaya's passing: The most temperamental and tragic figure in the history of flamenco dancing. With this unique CD Box Set ALMA LATINA is proud to present Carmen Amayašs fiery and passionate dancing and also the emotional and powerful singing of her gypsy race. Carmen Amaya was the undisputed queen of flamenco dancers. She was a legendary figure, unrepeatable and one of a kind. She was a self-taught artist and carried in all the movements of her prodigious, attractive choreography the fascinating and captivating charm of the gypsy race. If, as a "bailaora" (flamenco dancer) Carmen reached perfection and purity in her execution, we should not leave out our praise for her other, lesser-known skills of her inimitable art, such as her flamenco handclaps, the snapping of her fingers and the clicking of her castanets. Another facet of the temperamental art of Carmen Amaya was that of singer. Her startling voice, rich with purity and evocative colors, flowed with captivating emotion and boundless ease. Her recordings stand as testament to this. Without doubt, Carmen Amaya is one of the greatest figures of the art of flamenco. The images on this DVD bring together, for the first time, the trajectory of the life and art of Carmen Amaya. Here we can appreciate all the things that made her become the queen of flamenco dancers: talent, strength, fury, temperament, art, charm and magic in the purest states. These images are taken from the two films Carmen made in Spain in the Thirties ("Maria de la O" and "La hija de Juan Simón") and from two short films from the early Forties.


Anatma: S/T. Slam Productions (SLAMCD586). October 2017. The Sanskrit word Anatma means "non-self". This doctrine is the banner of this band, where each component brings his own expressive and musical contribution to the whole creative flow, without ever connotating himself in a soloist way. All begins in 2015 when Daniele Di Pentima (drums) goes to Kolkata fascinated by the Indian musical culture and the rhythmical intricacies of tabla playing, where he meets Rohan Dasgupta (sitar). Daniele leaves India with a huge baggage of new motivations and ideas, trying from now on to project a way to combine Indian classical music with jazz, without subordinating one to the other and vice-versa. The occasion to substantiate in the proper way these studies and works, comes in 2016 when Rohan goes in Europe. Quickly, Daniele decides to book a recording studio in Rome and include bass player Riccardo Di Fiandra and pianist Luigi Di Chiappari in this project. The great interplay and friendship of the jazz trio allow Rohan to fit comfortably in a totally new musical world, where he feels free an inspring freedom of expression. The starting idea of the recording was to play on a particular Hindustani raga named "Lalit". Raga Lalit is a quite common raga in Indian Classical music: its time of playing refers to the very late night. After recording Raga Lalit, Daniele proposes a tune set on the same raga dedicated to the ragmala painting "Lalita". From now on all the remaining recordings are totally improvised in the recording studio without even organize on which raga or scale play on. The results are "Kolkatay stomp" inspired by a bass riff, "Bengal" a sweet ballad dedicated to this enchanting Indian region, "Lacrimosa", a thought to Paul Bley, and "Raga Zila Kafi" the last, where the band decides to play on a Dorian scale, incorporating a Kaoss Pad to simulate the classical Indian Tampura.
Ancient Bear Cult: Sounds From The Past. Presence Records (KID953). Ancient Bear Cult is a Finnish folk music band that draws its inspiration from prehistoric and early medieval soundscapes. All of the instruments used by the band have a history of hundreds of years, so it is possible that similar bands have existed in the distant past. Since no music has survived from those times, neither as sheet music nor any other form, the members of A.B.C. have composed most of the songs in the band's repertoire by themselves, with the exception of performing also some old European folk tunes. Instruments used by A.B.C. include the Viking lyre, crwth and hurdy gurdy. The Viking lyre is a replica of an instrument that was found in a grave of a Viking chief in the island of Gotland and has been dated to ca. 700 A.D. The ancient Welsh instrument crwth closely resembles the Viking lyre but is, instead of plucking, played with a bow. Hurdy gurdy was used in medieval Europe for dance accompaniment.
Paolo Angeli/Iva Bittova: Sul Filo. Anma Productions (ANMARERPA12). Street date: 13-04-20. The long awaited album as result of the meeting between Iva Bittova, the great Czech violinist, the real queen of Avant-Folk and Paolo Angeli, one of the most important Italian musicians on the creative music scene of today. The music of the duo consists of a boundless sound path. A deep exploratory trip through memory where different genres and styles gather and build a highly hybrid original and poetic musical form. Recorded live in Czech Republic, Portugal, Belgium and Italy, the CD presents a highly interactive dialogue between Bittova's virtuoso violin and Angeli's prepared Sardinian guitar. A wide tapestry of sound conjuring up a deep mix of popular simplicity, art complexity, East European melancholia and the spirit of ancient Sardinia. Highly recommended!!!
Erlend Apneseth: Fragmentarium. Hubro (HUBROCD2629 / HUBROLP3629). Street date: 31-01-20. Following "Salika, Molika", album nominated to the Nordic Music Prize, comes now a new album and new players for it, all also acquainted since long to the label: guitarist Stein Urheim, pianist Anja Lauvdal, drummer Hans Hulbćkmo, bassist Fredrik Luhr Dietrichson og accordeonist Ida Lřvlid Hidle. Together, they shape a new folk music rich in colours, based on the compositions of their leader and his Hardanger fiddle (among the instruments he plays)!
Erlend Apneseth Trio: Salika, Molika. Hobro (HUBROCD2621). 12-04-19. Third album by the Norwegian new star of folk music, with guesting of accordion player Frode Haltli. Also available on vinyl (HUBROLP3621).
Arasinda: Askin sarabi: Wine of Love. Arasinda plays authentic Turkish folk music, but their style is uniqe because they dare to combine these folk tunes and traditional technique of singing with modern instruments and sound, and there are even many improvisations on their albums. Authentic Turkish instrumens like saz baglama, kaval, bendir, derbuka, ud, zurna, davul and kemençe are used together with modern electro-acoustic and classic guitars, fretless bass and folk intruments of other cultures - fiddle, guzla and gadulka. Askin sarabi is a summ of Arasinda's work, and they put in the album some songs which were never played at concerts. Arasinda hasn't been afraid to use modern digital recording and editing techniques too.
Assagai: S/T. CD reissue on the label Red River of the eponymous album made in 1971 by a band that included South-African players such as trumpetist Mongezi Feza, saxophonist Dudu Pukwana and drummer Louis Moholo; the music has jazz-rock, soul and funk elements mixed with a special brew of South-African afro-beat!
Omer Avital: Arrival. Fresh Sound World Jazz FSWJ 035. May 2007. The Israelian bassist celebrates the release of this new CD as well as his brand new group, performing Middle Eastern music influenced compositions and arrangements, which feature him singing, playing the Oud as well as the bass, accomapnied by well known musicians that includes pianist Jason Lindner and close friend trumpetist Avishai Cohen.
Omer Avital / Marlon Browden Project: Live in Israel (Israel/USA). Fresh Sound World FSWJ 031. Featuring: Omer Avital, Marlon Browden, Avishai Cohen, Omri Mor
Mamdouh Bahri: Tabarka. JMA ( JMA05111). 5th album by the Tunisian jazz guitarist, still refining his music through his African, Mediterranean and Latin roots. His arrangements are grounded in the balance found in the quintets of Cannonball Adderley or Horace Silver.
Balentes: this new album on the label Vinyl Magic presents us a trio of female singers from Sardinia, who are usually the background vocalists of DAVIDE VAN DE SFROOS, a very talented new italian singer-songwriter. Both he and Mauro Pagani (from Premiata Forneria Marconi) are guesting on this album!
Jon Balke: Siwan. ECM 2042. 2009. The Norwegian pianist, composer and here conductor presents on this record an inspired meeting between musicians of the North and the South, a creative coming together of cultures. The listener is at first struck by the power of Amina Alaoui's voice, soaring above Jon Balke's remarkable compositions for baroque ensemble - with soloists drawn from jazz, scattered improvisational traditions, and the world of early music. Behind this remarkable musical integration is a web of philosophical, historical, and literary interconnections, as Balke and Alaoui set texts from Sufi poets, Christian mystics, troubadours and more. Setting new standards in transcultural music, Siwan shows what can be done today when artists of the most divergent background pool their energies.
Bande Tzingare: 14 fest musics of the Frioul area in Italy with a south american groove: blues, candombes, tango, batucadas, zarda are played by an improvised orchestra of bongos, violins, maracas, electric guitar, trumpets and clarinets.
Black Flower: Intermediate State. SDBAN Ultra (SDBANU1001). 10". Street date: 09-02-18. Musicians make albums. But in this case it's different. The four tracks on this ten inch release were created in between. It's an intermediate piece that sits between two albums, reflecting on a series of special moments and special evolutions of Black Flower. From Almaz, Black Flower's very first cover song - an Ethiopian traditional, made famous thanks to legendary singer Mahmoud Ahmed - to "Fly High Oh My", with its strong energy propelling high into the ecstatic sky. With inbetween an unexpected connection between the Arabian and the Ethiopian world and a revisited collaboration with Dijf Sanders's latest album which is a groovy patchwork between electronics and his field recordings in Indonesia.
Leo Blanco: Africa Latina. Ayva 043. Sept. 08. This project features some notable playing by saxophonist Donny McCaslin, drummer Antonio Sánchez (from the Pat Metheny Group) and up and coming guitarist Lionel Louke, a native of Benin who join Blanco on this 9-track excursion through the music hinterland of Venezuela, Colombia and Peru. Those of you who also listen to progressive rock will notice other familiar names, like Didier Malherbe, here playing the duduk, or percussionist Steve Shehan. "Africa Latina" tells about time to open the door and show the rest of the world, how Africa is one of the most significant influences on today's popular music throughout the Americas.
The Bulgarian Voices Angelite with Huun-Huur-Tu & Moscow Art Trio : Legend. JARO 4300-2 (2010). This is the 3rd collaborative work elaborated by Mikhail Alperin and seeking to present the similarities and differences between Russian, Bulgarian and Tuvan folklore. This time, the entire concert program has been recorded on a 2CD, allowing the listener to deeply encompass the beauty of the project!
The tour work of The Bulgarian Voices Angelite with the Moscow Art Trio and Huun-Huur-Tu can be heard in the CDs "Mountain Tale" and "Fly Fly My Sadness". Jaro 4212 & 4197.

The Bulgarian Voices Angelite: Passion & Tales. JARO 4288-8. DVD. This is a 20 years anniversary release retracing the choir's development from its beginnings to the present. 2 films and a concert in Iceland make the content of this DVD. DVD 5 - ca. 190 Min. - PAL - 4:3 - AC3 Stereo - Region Code 0 - Multilingual.
Francisco Canaro y Su Orquesta Típica: Noche de Reyes. EBCD 152. Recorded in Buenos Aires in 1927 at the 4ş concurso de tangos de Max Glücksmann y sus Discos Nacional. This recording issues from the Fourth Tango Competition organized and sponsored by entrepreneur Max Glucksmann and his Disco Nacional record company and held for the first time at the Palace Theatre. For lyric writers and composers, this competition was, since it began, the most important competition of the year. The winners would see their name haloed with fame across the country thanks to the commercialization and diffusion of the 78prm discs recorded shortly after the competition and featuring all the winners from the five first-places of the instrumental and vocal categories. More than for the artists themselves, the competition was of crucial importance to the orchestras that were chosen to liven up the events and who recorded with the winners, as they would see their name associated with the most powerful company and man in music and cinema in Argentina and Latin America.
Lino Cannavacciuolo: Segesta. MAR 001. This project by the violinist wants to be at the crossway of all Mediterranean traditions: Napolitan, Greek, Sardinian, Maghrebian. A feast of rhythms and melodies, part of the Buddha Bar cult series.
Canturbe: Tangos en Espera. Independant production. 2011. Throughout this very particular album, Canturbe orients its trademark sound towards that of traditional Buenos Aires urban music, with a definitive flavour of Argentinean Tango. Also noteworthy is the fact that their rhythmic base has become a little more electronically-driven than on their past recordings, albeit without losing none of their renowned symphonic approach and recognizable style. Still, without a doubt, "Tangos en Espera" inaugurates a slight change in the group's musical direction. At the core is two keyboard players and a guitarist also in charge of bass and sequencers but there are plenty of guests coming with varied instrumental colours: the obligatory bandoneon of course, shamisen, Chinese flutes, extra guitarists (el guitar and bass player) and drums.
Carribbean All-Stars. 2 releases:
- "Paths to Greatness". With Hugh "Sweetfoot" Maynard (d, percussion, vcl), Rashan Hylton (congas, percussion, vcl), Brian Solomon (steel d), Robert Valverde (keyboards), Basuki Bala (as, bars, fl, vcl), Marty Payne (tp, vcl), Michael George (b, vcl), Jean Koh Elong (g), Bobby Scott (g, vcl) Guest Stars: Carlos Santana (g), Ricky Meyers (keyboards synthesizers). PG 1009
- "Live and Direct". With Tony Byrd (keyboards, vcl), Rashan Hylton (congas, percussion, vcl), Koh Elong (g, vcl), Basuki Bala (saxes, fl, vcl), Marty Payne (tp, vcl), Jasiri Roho (percussion), Stan Franks (g, vcl), Brian Solomon (steel d, percussion), Michael George (bg, percussion), Hugh Maynard (d, percussion, vcl). Special Guest Artists: Ron Van Leuwaarde (g), Denise Maynard (vcl). PG 1010
Chakmakian/Gasparyan: Cérémonies (HER 010)
A refined mix of contemporary jazz and ambient style inspired by traditional armenian traditions.
Richard Crandell: Mbira Magic. Tzadik. This is a music for prepared and modified thumb piano, between minimalism and world music. Crandell has been the partner of many known figures such Leo KottkeJohn Fahey. Also present on this recording is percussionist Cyro Baptista
Dabke: Sounds Of The Syrian Houran. Musiques du Monde (SHA 002). This CD is a compilation of selected tracks edited from old cassette recordings; it presents a dance called dabkeh, that has become the most popular folk genre in Libanon, Palestinia, Syria, Jordan and Irak. It is mainly practiced during weddings and feasts. The focus here is on the dabkeh coming from the Houran, a volcanic plateau located in the South-West of Syria. Besides synthesizer, saz and percussions, it is characterized by the use of the mejwiz, a double reed flute and a remote cousin of the oboe.
Lou Dalfin: W Jan d'l'Eiretto. Felmay FY 8155. Oct. 09. 3-fold digipack reissue of an historical album from 1992, this time with printed lyrics and a lot of other infos. Mixing hurdy-gurdy and rock instruments like el guitar or drums, this Italian band was the spokesman of the Occitanian culture in the Piemonte area. They were also among the first to fuse acoustic and electric instruments. On the same label, "Radio Occitania Libra" (FY 8157) offers a selection of live recordings made in Torino or Switzerland, in company of the Basque band Sustraia
Dwiki Dharmawan: Rumah Batu. Moonjune (MJR092). July 2018. Brimming with adventurous compositions, ingenious arrangements and superlative performances, "Rumah Batu" almost defies categorization, eclipsing both progressive jazz and world music genres. While a score of diverse ethnic flavors abound throughout, within its nucleus resides the free-spirited, unpretentious essence that epitomizes the greatest jazz. Augmented by a stellar cast of players, vastly international in scope, including: the enigmatic Parisian virtuoso, of Vietnamese descent, Nguyęn Lę, on guitar; legendary flamenco fretless bassist, Spain's Carles Benavent; the extraordinary flutist, also from Indonesia, Sa'at Syah, and the proven progressive backbone of fellow Israeli-born, UK transplants, Yaron Stavi on upright bass (yes, the album features twin basses!) and drummer Asaf Sirkis. This landmark recording offers an intimate glimpse into Dwiki's unparalleled genius as player, arranger and songwriter!
Tim Dorofeyev's Project: North and East. Leo Records (LR 639). May 2012. Replacing Vladimir Rezitsly at the head of the Jazz Group Arkhangelsk, the guitarist Tim Dorofeyev has assembled this ethno-jazz chamber orchestra, a 10-piece unit inspired by the Mugham of Azerbaďdjan as well as Slavic folk music.
Katherine Dunham presents The Singing Gods: Drum Rhythms of Haiti, Cuba, Brazil. Caney - CCD 523. First time ever on CD! Katherine Dunham revolutionized American dance in the 1930's by going to the roots of black dance and ritual and transforming them into significant artistic choreography that speaks to all. She is a pioneer in the use of folk and ethnic choreography; she is one of the founders of the anthropological dance movement. She showed the world that African American heritage is beautiful. In 1957, she recorded this album of sacred rhythms from Haiti, Cuba and Brazil with the best percussionists in each domain. The very documented booklet explains the origin and the instrumentation of each song.
Releases from Dunya, the ethnic part of the Italian label Newtone. Their releases are varied and devoted to the roots. Take a look!

+ Barabŕn: Terre Di Passo. One of the hippiest groups from the today's italian folk scene. Accordion, bouzouki, violin, percussions and voices.
+ Gaayathri "Veena". The veena is a typical south indian instrument whose cristalline sounds have a special meaning in the karnatic musical culture. Gaayathri is one of its greatest players and interprets here reknowned composers
+ Beppe Gambetta "Blu Di Genova" goes from italian folk to the roots of american music. Strongly communicative!
+ Kadri Gopalnath "Scintillating Sax". K. Gopalnath is an atypical figure of classic indian music because he uses a saxophon to interpret the ragas he plays
+ Kunzertu "Shams". They have a very original sound mixing "pop" rhythms with traditional melodies from Sicily, Tunisia and Senegal and a funky attitude. This is a reissue of a CD from 1988, maybe the first real italian world record.
+ Napoli Mandolino Orchestra "Serenata Luntana". This rediscovery of napolitan music is conceived for mandolins.
+ Fabrizio Poggi "Turututela" is a sincere homage to the culture of Lombardy played by a 15 piece ensemble.
+ Gai Saber: Electroch'Oc. Occitanian dances mixed with menestrel songs and hip hop, dub and jungle. A surprising combination of sounds and synthetic rhythms.
+ Subroto Roy Chowdhury: Sanjog. Pure music from India perfectly played by three great masters of violin (Madhuri Chattopadyay), sitar (Subroto Roy Chowdhury) and tablas (Pandit Sankha Catterjee).


Duo Parsan: Way of Surrender (DS01). December 2016. This album is at first the duo of Area's guitarist Paolo Tofani with the talented Saveria Savidya on vocals and tanpura. The album was recorded at the Narasimha Studio in Manipal Karnataka, India. It is a tribute to the music and religion of the God Krishna but it turns out to be one of the best albums produced and created by Paolo Tofani. This album played with a supporting Indian group is absolutely a little gem where all the instruments merge and penetrate into the spirit as well as in the heart. The melodic voice of Saveria then takes us into worlds unknown to many and creates a perfect duo with the sitar and other traditional instruments.
Eesti Keeled: Sabaga Täht. 2nd release by this great unique band whose music is based mainly on the pairing of two guitars (acoustic or electric) with two kannels, an old string instrument ( slightly sounding like a cither) going back to an ancient nordic tradition. The mix is fantastic! This time the group decided to also add vocals and lyrics to the music, calling for help the great Riho Sibul.
Egrem is the national and official record label in Cuba. Their releases span from authentic Cuban music to salsa and latin jazz. Some rare recordings of the young pianist Gonzalo Rubalcaba can be found there. Get them!
Elianto: Danza Libera. Materiali Sonori 99070. April 2006. Quintet composed of vocals, guitars, sax, acoustic bass, kalimba & tablas. the music crosses nearly all continents with a special predilection for Turkey, Spain and Brazil.
Envidia sends us some nice surprises! Some DVD releases in a genre which hasn't seen many yet:
+ Sonora Gloria Matancera: En Vivo. Envidia ENV 70 5003. This band was founded in 1924 and the DVD shows us their story and what brought them "gloria"!
+ Ciso Guanche: En Vivo. Envidia ENV 70 5002. The artist is followed at various public performances.
Esquirols. This Catalan folk group was heavily critical towards the Spanish transition government after dictator's Franco death (i.e. monarchy), seen as cynical left wing political promoters. Nothing for folk-rockers, beware, this is folk with traditional spirit, using acoustic guitars, flutes, cello and some occasional drumming, with the addition of male and female vocals. 4 records are now available on the label PDI:
+ "Colze amb colze" PDI 80.5035. Release date: 1976
+ "Licor d'herbes bones" PDI 80.5037. Release date: 1978
+ "Torna Serrallonga Esquirols" PDI 80.5038. Release date: 1980
+ "Com un anhel" PDI 80.5036. Release date: 1982
The Farlanders "Moments" is a live recording at a german club in Bremen featuring the marvelous voice of Inna Zhelannaya and the arranger talents of Sergey Starostin (member of the Moscow Art Trio). Jaro 4230

Farmers Market: Slav to the Rhythm. Division Records. 2012. Formed in Trondheim during the fall of 1991 and starting as a free-jazz quintet, this joyous Norwegian band found itself heading in a completely different direction: towards Bulgarian folk-music. The music of Farmers Market is a mixture of Bulgarian folk music, jazz standards, popular music and humor. The band has become one of Norway's most popular live bands, playing at all kinds of venues and festivals: jazz, folk and rock. Their first album was a live recording from Molde International Jazzfestival 1994. The present one - their fourth - is already selling out and receiving five stars in the reviews of all major Norwegian magazines; one interesting detail: all keyboard sounds (and especially organ) are triggered by the accordion player!
Ferrante, Massimo: U Ciucciu. FY 8090. Undertitled "Voices and sounds of South Italia", this record is firmly attached to the folklore and traditions of the Calabria, Sicily and Campania provinces. Features Daniele Sepe
Fianna "Crame On!". 2nd album from this band which developed their special flavour, a careful mixture of traditional European folk and modern musical elements with the roots of Celtic traditions.
Futuro Antico: Isole del Suono (BS031LP). Street date: 20-01-17. Walter Maioli's ancient and ethnic wind instruments are the breath of the Air, Riccardo Sinigaglia's electronic spirit produces liquid sequences of the Water, while Dabiré's African percussions materialize the voice and rhythms of the Earth. The result is a total creative Fire, a foamed core of perceptions and multiple sensory universes of distant memory. The dialogue between archaic and futuristic already investigated in the historic "Dai Primitivi All?Elettronica" sees here another bright episode in this unreleased live, the music recorded on tapes directly by the mixing console is the result of the memorable performance held in Bologna at the festival Isole Del Suono on 17 July 1980. The secret harmony between sounds is complete but at the same time brings out the expressive specificity of the three individual personalities: the subtlety of reiterate sonic textures; waterfalls of minimalist piano; Sufi atmospheres supported by sequences of organ that reinterpret the lost frequencies of harmoniums, the solemn gait of an African balaphone absorbed in endless electronic vortices ... these are some of the coordinates of a musical and cultural poetry that after years continues to wonder for his source of formal purity and multiplicity of stirrings.
Gamelans Javanais: V. Gaya Yogyakarta / Vol 5. Felmay FY 8075. Performed by the players of Radio Republik Indonesia and a good introduction to the music from the center of Java.
Gattamolesta: Czeleste. Felmay FY 8159. Oct. 09. One of the best current Italian folk bands, much inspired by the Balkans: Polka Punk, Boia Giuda Criminale, etc.
Laurent Geniez / Paco el Lobo / Octave Z : Hors Pistes. Marge 39. New flamenco (recorded between 2006 and 2007).
Gerville, Meddy : Fo Kronm La Vi (MG006.08). Coming from the Reunion island (East of Madagascar), Meddy Gerville is a remarkable pianist and singer, here coming up with his 5th album. Jazz feel and maloya meet in tightly structured arrangements, played by very competent musicians and guests like bass player Michel Alibo (known maybe by some of you for his membership to the cult ethno-fusion band Sixun). At times laid back, at other finely pulsing, the music is warm and filled with seductive melodies and a pinch of nostalgia. This is imo Meddy's best album, perfectly mixing pop song structures and instrumental flights. If you don't know him yet, it's time to catch up!
Groënland / Canada: Inuits - 55 Historical Recordings. SR 115. The Danish ethnomusicologist Michael Hauser has gathered those recordings of Inuit songs (between 1905 and 1987). They refer to shamnistic rites or daily routines. A 24 pages booklet comes with this CD
Group Doueh: Zayna Jumma. Sublime Frequencies (SF 06600). April 2012. Guitarist Salmou Doueh Baamar has taken to him the teachings of James Brown and Jimi Hendrix and is an absolute star in the whole Western Sahara since the 80's. With his two sons playing keyboards and drums, his wife singing, this album becomes a family affair; this is the vinyl edition (2LP) of the CD released in 2011.
Group Doueh: Beatte Harab. Sublime Frequencies (SF063). Dec. 2010. This is the 3rd album by guitarist Salmou Doueh Baamar, one of the stars of touareg music and huge fan of Hendrix & James Brown. Traditional Mauritanian instruments like the tinidit (a 3-string lute), the ardin (not unlike the kora) or the kass (in fact tea glasses beaten in rhythm against each other) cohabit with the leader's abrasive guitar, Korg synths and choirs. Limited LP edition with gatefold cover
Group Doueh: Guitar Music From The Western Sahara. Sublime Frequencies SF030. March 07. Here is something exceptionally out of the normality. This is a limited edition released only on 180 Gr. LP with a beautiful gatefold cover filled with photos of the musicians. The leader of this ensemble based in Dakhla, Western Sahara, is a fan of Jimi Hendrix & James Brown. He has refused (until now) all offers made by record companies from Morocco and Europe. His music has as much to do with the tradition of Mauritania as with pop music. The words of his songs are taken from the Hassanite litterature ....
Simone Guiducci / Gramelot Ensemble: Storie Di Fiume. Felmay FY7027. Nov. 06. The guitarist and leader, partner of many jazzmen (Gianluigi Trovesi, Enrico Rava, Paolo Fresu and more), always plays a music between improvised jazz and folklores.
Frode Haltli: The Border Woods. Hubro (HUBROCD2613 / HUBROLP3613). Street date: 13-09-19. Avant folk music played by a quartet, led by accordion player Haltli, delving into jazz improvisations or Nordic inspired folk passages with nearly no stylistic borders!
Trond Kallevĺg Hansen: Bedehus & Hawaii. Hubro (HUBROCD2626). March 2019. Debut album by a young Norwegian guitarist and composer, offering here a jazz inspired music with a high folk sensitivity. With him are to be found among other Geir Sundstřl on slide and pedal steel guitars. An atmospheric, melodious and catchy debut album! Also available on vinyl (HUBROLP3626).
Harpreet Bansal Band: Movements. Jazzland Recordings (3779306). Though based in Norway, Harpreet Bansal has earned an international recognition for her interpretation of Indian ragas but with this band, she has called for duty her absolute favourite players, a colourful and dynamic mix of various and strong personalities that add a new dimension to ragas, with elements of jazz, impro and Persian music. With Javid Afsari-Rad on santur, Adrian Fiskum Myhr on double bass, Andreas Bratlie on tablas, Vojtech Prochazka on harmonium and the sinuous ecstatic violin of the leader, the music clearly moves in different ways, from meditative to playful, from Norway to India via Persia, from the organised to the improvised .... movements, as implied by the title!
Himalaya: Namaste. Carbon-7 (C7-080). This new release on the Belgian label brings us back a musician from Bengladesh, singer John Litton Baroď. The music has a strong world connotation, which can also be seen from the list of players present on the record: Mark Bogaerts: Sitar, Saxophone, Guitar / Saskia Vanhoegaerden : Harp, Flute, Vocals / Eric Moens: Bass, Synths / Pierre Narcisse: Tablas, Drums, Percussion. Baroď also plays harmonium, an important instrument in the Indo-Pakistanese musical culture. Strong themes and rich rhythmic support, many colour contrasts, acoustic then electric, the record is an invitation to a positive journey into sufi or more etheral singing and the Indian culture; it could also be described as a more ethnic development of Studio Pagol, an earlier project implying Baroi and European musicians
Huun-Huur-Tu: Mother-Earth! Father-Sky! (JARO 4281-2). The long expected studio album of Huun-Huur-Tu was created in cooperation with famous singer Sainkho from Tuva. The aim was to produce an album based on ballads, with sounds of silence and nature, closed to the great enviroment of central Asia. The listener should dive into the nature and take time for this album as the music infers itself to the listener at the moment he/she takes time to relax. Release date: October 10th, 2008
Huun-Huur-Tu and their release "Spirits from Tuva" has been elected No. 1 on the World Music Charts Europe in September 2002. Pop grooves and throat singing - just sensational! From Jaro.

Ia-Batiste: Un Gran Dia. Picap 910443-02. Key duo from the catalan folk scene, result of the collaboration between Ia Clua (from "2+1") and Jordi Batiste (one of the leading forces of Máquina!). This is the duo's first album, recorded at the end of 1972. The result is an amazing & varied musical tapestry, best heard in the record's first side, a long suite covering from orchestral folk-pop with some psych leanings ("Un Gran Día", "Max") to straight in-your-face hard rock ("Sleeping Rock") via typical early 70's prog rock ("Oliba") or uncathegorisable experiments which defy all rules ("Reprise") and show perfectly the freaky stage reached by the catalan scene in it's early years (as a matter of fact, the record is sung in english and catalan...). This CD release features one bonus track as well (same as on the vinyl release on the great Wah-Wah label), and has a 12-page booklet with lyrics and photos.
Inti Illimani: Viva Italia. AV 219 AYVA. Wedded in traditional Latin American roots and playing on more than 30 wind, string and percussion instruments, Inti-Illimani's compositions are a treasure for the human spirit. They have appeared on Amnesty International stages and benefit concerts with Peter Gabriel, Bruce Springsteen, Mercedes Sosa, Sting, and Wynton Marsalis.
Indaco: "Terra Maris". This is the fifth record of this ethno-prog group featuring musicians from the italian band Banco (guitarist Rodolfo Maltese and drummer Pier Luigi Calderoni) and other coming from jazz (Carlo Mezzanotte). As usual a lot of guests are invited and this time you'll find great names like Paolo Fresu, Daniele Sepe and PFM's violinist Mauro Pagani, just to name a few.
Javanese Gamelans. The label Felmay offers here volumes 3 and 4 of a series about Java. Vol. 3 - Timbres et Modes - leads us in the better recognition of timbers and scales as well as the role of the instruments. Vol. 4 - Spiritual Music - accentuates the relation between music and religion.
The Jinga Quintet: The Structure of the Survival (USA/Argentina/Israel). Fresh Sound World FSWJ 032. Featuring: Avishai Cohen, Andrew Rathbun, Fernando Huergo, Luis Perdomo, Steve Langone, Luciana Souza
Jovan Pavlovic Trio: Bone Fire. Jazzland Recordings (3779405). Street date: 24-09-21. This is the 2nd album by this trio featuring musicians from Norway (bass player Gjermund Silset and percussionist Helge Norbakken), the Balkan (Jovan Pavlovic on accordion and Palestinia (Ahmad Al Khatib on oud). Lyrical and acoustic, rhythmically intense, the music dances and shapes itself through jazz, world music and classical impulses, into a fiercy intercontinental journey.
Kaiser / Noyes / Park: Invite The Spirit 1983. Reissue of the double album originally released on Celluloďd in 1983. Surely one of the first East-West crossings before the word "world music" became fashionable, it mixes an experimental downtown music and the Far-Eastern traditions, presenting the multi-stringed "kayagum", one of the most representative national instruments of Korea, here played by Sang-Won Park. Charles K. Noyes is a percussionist and the experimental guitarist Henry Kaiser doesn't need any further introduction, I guess!
Kalengo: World Fusion. Tom-Tom Records (TTCD 111). 2008. The style of this rather new band is a unique mixture of fusion jazz and world music of Mid-Eastern Europe with some influence of oriental music. The band members have performed on the stages of most European Jazz Festivals. Their instrumentation is rich: piano, synthesizer, flute, kaval, marimba, drums, udu and gato drums, saxophones, clarinet and a lot of percussion from various places of the world.
Kerekes Band: Pimasz (BGCD 170). Formed in Eger in 1995 Kerekes became a well-known dance-house band across Hungary and have had a regular dance-house in Eger since 1997. Kerekes originally played traditional roots and folk music from Transylvania, Gyimes & Moldova and spent many of their early years playing and studying with the masters of Hungarian traditional music, especially Viktor & János Timár from Gyimes, with whom they learnt the craft of making music for dance and collected over 250 folk-tunes. Recently influenced by many different contemporary music styles from around the world Kerekes now compose & perform a modern and freestyle form on their own music with definite influences from their Balkan neighbours. They play what people today call "Magyar Funk". The band is lead by virtuoso flautist Zsombor Feher and backed by viola (The viola's bridge is flattened to allow all the three strings to be played in unison), bass, drums, koboz (a short-necked lute of Middle Eastern origin) and the utogardon (a cello shaped strung percussion instrument peculiar to the Gyimes region in Hungary).
Khan, Ali Akbar: From Father To Son. AMMP (AMM0209. this is the Berkeley concert of May 12, 2001 where the famous sufi singer invited his son (and pupil) on stage. Swapan Chaudhuri is on tablas.
Khan, Ustad Ali Ahmed Hussain & Party: Serenity. Felmay FY 8146. Oct. 09. One of the true virtuosos on the shenaď, a Hindu version of the oboe is here accompanied by such instruments as dukkar, tabla, sharmandal, tampura and swarpeti.
Khorshid, Omar: Guitar El Chark. Sublime Frequencies (SF 05200). July 2012. This three-fold double digipack is a compilation of the best hits by one of the most famous guitar players of the Arabic scene, started in Egypt in the 60's, then in Libanon from 1973 on. A 14 side booklet embellish the production
Koray, Erkin: Meçhul: Singles & Rarities. Sublime Frequencies (SF06700). Dec. 2011. An interesting compilation of stuff not figured in the singer's official discography and released between 70 and 77. Koray is one of the main protagonists who infused psychedelism and rock rythms in traditional Turkish music.
La Tregua: No hagan Bandera. MOGNO MUSIC J009. This is the new project conceived by three exceptional South American musicians who all have staged the most prestigious scenes of popular music, often as either arrangers or musical directors for the like of Dino Saluzzi, Paquito de Rivera, Mercedes Sosa, Stéphane Grappelli, Yuri Buenaventura, Patrice Caratini, Julien Lourau, among others. All those experiences are now gathered in this trio recording: South American and Caribbean rhythms, tango, jazz, guitars and violins, voice and percussion ...
Lateral Music: S/T. Meta Records (Meta 031). Mix of world - Brazilian and African - grooves with contemporary jazz (also songwriter or pop) magic of dreamy, driving and soft sounds of guitar, bass, percussion and a moving female voice. The band comes from Berlin
Libertango: A Música De Astor Piazzola. Delira Música. Evolved from the Astor Piazzola Trio, founded in 1996, which consisted of Argentinean pianist Estela Caldi, saxophonist, flutist and arranger Alexandre Caldi and singer Marcelo Rodolfo. Renamed Libertango, it now also includes accordeonist and arranger Marcelo Caldi and intends to revisit both the vocal and instrumental patrimony of the country.
Madhuwanti. Meeting of the Hungarian and Pakistani folk music. An album full of improvisation, recorded at the concert organised by the Hungarian Embassy in Islamabad with the participation of well known pakistani musicians Chand and Suraj Khan, Buksh Gullo, Salman Adil, Mohammad Ajmal Khan, Anil Saleem and their Hungarian colleague Katalin Burns, a folk singer whose endless enthousiasm for Hungarian and Eastern folk music made this magical project happen!
Magic & Ecstasy In The Sahel. This DVD, filmed in 2004 by Hisham Mayet (70mn + a 8 pages booklet), allows us to discover the musical traditions of Niger: touareg rock, Bori dances and ceremonies, fulani folk, etc...
The Magic Carpathians & Lechistan's Electric Chair Marek Styczynski: Cyber Totem. Vivo Records. September 2007 release. Cybertotem is a solo project of Marek Styczynski (ex Atman, The Magic Carpathians & Lechistan's Electric Chair) that shows fruits of a few years of sonic studio experimentations, travelling and studying the ritual music of Carpathians and Balkans. File under: ethno / folk / experimental / psychedelic rock
Mahala Rai Banda are a sensational new band from the Gypsy ghetto of Bucarest, formed by two people closely related to Taraf de Haďdouks (violonist / arranger Aurel Ionita and Taraf musical director Stéphane Karo). Their debut album was mixed in collaboration with electrogypsy whiz Shantel and is out now.
Mária Majda Guessous: Örömes. New album of Hungarian, Turkish and Moroccan folk songs planned for 2013 by the half Hungarian - half Moroccan young talent.


The Masters Musicians Of Joujouka "Joujouka Black Eyes"
With Mohamed Attar Ansari (riatha, fl, d), Achmed Attar Titi (d, vcl), Abduslam Hertobi Syira(riatha, fl, d), Mucktar Jaghdal (riatha, fl, d), Radi Kholi (vcl), Mujehid Mujdubi (fl), Muinir Mujdubi (d), Abdulah Ziat Larachi (riatha, fl, d). PG 1008
Mechaya,Melech: S/T. Felmay / Dunya (FY 8192). July 2012. Portuguese quintet (violin / clarinet / guitar / bass / percussion) dedicated to klezmer music with a tinge of fado. Original compositions and famous covers form the repertory; a few guests appear, like the founder of the Klezmatics, trumpeter Frank London
Mederos, Rodolfo is a terrific bandoneon player and songwriter who very skilfully adapted Avant Garde Tango (with obvious reminiscenses of Astor Piazolla) to the whole essence of Progressive Rock (in the Alas vein). You have a chance now to (re)discover his talent with 2 reissues of albums from the 80's. "Buenas noches, Paula" is Rodolfo's fifth album from 1983 and is full of his personal charm, while "Verdades Y Mentiras" is from the following year.
Marlui Miranda & Ravi: Neuneneu, Humanity. Felmay / Dunay IHU 0606. March 07. Marlui Miranda is a Brazilian woman and a specialist of the Amazonian tribes. She has been heard in the late 70's in special projects with Egberto Gismonti. She is here accompanied by an African kora player and the final result give us a mix of indigenous chants, African roots and Celtic folk.
Hafez Modirzadeh: Post-Chromodal Out ! PI Recordings (PI 44). July 2012. This Iranian saxophonist has studied the twelve modes of the dastgâh, the Persian musical tradition. Together with trumpeter Amir El Saffar, the second blowing voice here, he presents us a music underlining this tradition with reinforcements of micro-intervals (third and quarter tones) and retunings of the piano to fit the Persian scales (Vijay Iyer having the responsability of performing it) but also mixed with a rhythmic pulse and melodic sensitivity belonging to jazz. A revigorating and exotic sonic experience!
Molca: Super Ethnic Flavor. 2005. MP 3044. Five Japanese musicians playing flute, fiddle, ethnic strings, ethnic percussions, piano, bass and melodion, create here a real "world music", twelve pieces, twelve atmospheres coming from all the world, European folk, Middle-eastern music, Caribbean, American, Oriental or Arabic influences. They just describe it as "ethnic fusion" and maybe it is the best way to look at it.
Manolo Monterrey con la Orquesta Billo's Caracas Boys: Un Cubano en Caracas. Tumbao Cuban Classics - TCD 118. Manolo Monterrey was relatively unknown in his native Cuba yet was one of Venezuela's most famous and beloved singers. Since the 40's, when he formed part of Billo Frometá's orchestra, Billo's Caracas Boys, until he joined Los Melódicos, his fame never stopped growing. This CD presents his most outstanding recordings during the decade he sang with the Billo's Caracas Boys.
Benny Moré y su Banda Gigante: The Complete Recordings.
Tumbao Cuban Classics TCD 309.For the first time on CD comes the most comprehensive and exciting collection of the music of Benny Moré,the legendary idol of the Cuban people. This box set contains 4 CDs with the complete recordings made by Benny Moré with his Banda Gigante (1953­1960) in chronological order. This collection also includes a fantastic 124-page book that traces the golden years of "El bárbaro del Ritmo" from 1953 until his tragic death in 1963. This book contains previously unpublished information about his life as well as an extraordinary collection of photos, many of them published for the first time. This box set is a must not only for all Cuban music fans, but also for all those who enjoy good and authentic, original music.
Moscow Art Trio: Live In Holland. JARO 4302-2 (2010). June 5th,1990 was the birthday of the Moscow Art Trio. Their first performance took place in Russia´s (still communist) capital Moscow. Since that time the trio toured around the world and on the occasion of their 20th anniversary they present a limited edition compact disc to present the program of today. Only a total number of 1000 copies will be issued!
Moscow Art Trio & The Norwegian Chamber Orchestra: Village Variations (JARO 4290-2). On their new album and thanks to a commission of Det Norske Kammerorkester (The Norwegian Chamber Orchestra), the reknown Russian ensemble presents a music for their trio, string orchestra and percussion. To play with this orchestra was a big pleasure and a learning process for all musicians involved. The passion of the orchestra musicians was very inspiring. Release date: October 10th, 2008
Moscow Art Trio: In Concert. DVD. JARO 4273-2. Street date: October 2006. The German label is celebrating its 25th birthday and at this occasion, a program of reissues and has been worked out. The present DVD will present a complete concert of the trio plus additional interviews. The famous trio also celebrates their birthday, 15 years and a new album (Instead of Making Children - JARO 4274-2) is in the can. "Instead of Making Children" was recorded in Radio Bremen, september 2005. It contains unique, new material: for the first time you can hear Misha Alperin's and Arkady Shilkloper's vocal qualities. Even though all material is written by Alperin, and not based on the folk songs, the spirit of Old Russia is very much there. All lyrics are written by Sergey Starostin. The record shows the virtuosity and tightness that Moscow Art Trio is known for (comparable only to the brass section of Tower of Power). The Trio combines this virtuosity with silent and meditative stories, which create a poetic atmosphere and give the cd a mystical flavour.
Moscow Art Trio: Instead of Making Children. JARO 4274-2. A new album by the reknown trio who will also release a DVD later this year!
Moscow Art Trio "Once Upon A Time" features the norwegian singer Eli Kristin H. Hagen. The influence of Asian music and rap-style is also one of the new orientations to be found on this CD. Jaro 4238

Motis: Prince Des Hauteurs (MP 3045). Singer, songwriter and multi-instrumentist, Emmanuel Tissot is at the origins of MOTIS, an interesting French band from the Franche-Comté region. His new project will show a special love for medieval, etnic and traditional music. MOTIS develops an unique universe, at the crossroads between Malicorne, the famous compatriot Ange and Minimum Vital, the two latter being closer to progressive rock.
Music from Irak. The album "Choubi Choubi!" on the label Musiques Du Monde offers recordings compiled by Mark Gergis and dating from the *Sadam Hussein* period (1982 - 2002). the choubi is THE Irakian popular music, played by an ensemble of violins, double reed instruments, percussion and keyboards. You'll find represented here styles like the basta, the bezikh or the hecha as well as extracts of a record from 1970 by singer Ja'Afar Hassan. Here is a testimony of a period and musical styles probably soon gone.
Nine Books: S/T. Musea Parallčle (MP 3240). Dec. 2011. After achieving critical and mass success in their home countries, two Hungarian musicians, Bertalan Hirleman and József Vedres, are now releasing their first international album with their new band Nine Books. The self-titled first progressive rock album is anything but one-sided and even contains traces of authentic Hungarian folk music. All instruments are played by the two creators of the project, with the talented Attila Talán appearing as a guestsinger.
Ole Lukkoye: Petroglyphs. 2010. This is a 20 years anniversary collection by St. Petersburgh rooted ethnic band Ole Lukkoye. Their music is "folklore from nowhere" and fuse ancient shamanistic Siberian folk with modern contemporary traditions. Amazing combination of electric & acoustic music with tribal beats and unusual selection of ethnic instruments (rubab, darbuk, vargan, jimbees) from all over the world. "Petroglyphs" contains the most trippy hits the band ever recorded and include some tracks exclusively written for this compilation. This album is released with improved sound quality in a limited collectors edition as fold out digipak.
Open Eye Band: Screaming Baby. Presence Records. This debut album by a Finnish band is due to August 15, 2008. Open Eye Band's live-emphasised music is multifaceted and prog-influenced with the energetic and husky accordion of Pale Saarinen rocking in a central role. Elements from world, jazz, pop and even heavy music colour this unprejudiced album. The mixture is stirred even further by some brilliant vocalists and a few performing guests. "Screaming Baby" is a wild, vision-like, colourful, fun and extroverted musical package. A nordic and at the same time an international band production at its best.
Ouassini, Jamal & Orchestra Arabo-Andalusa Of Tangeri: Incontro A Tangeri (SHE 003). On this 2CD recording, the quartet revives the ancient tradition which developped in Andalusia at a time where jewish and muslim populations were both hosts and guests of the christian Spain and came up with poestry and music marked by their search of the Absolute.
Pan-Asian Ensemble: Mujou. Leo Records LR 493. Dec. 07. One of the most surprising records on this catalog, this album presents us a Russian orchestra based on Japanese traditions and musical esthetics. The leaders Georgy Mnatsakanov & Dmitry Kalinin have studied with some of the great Japanese masters of the genre. Rediscover shakuhachi, hichiriki, biwas and more!
Pancho el Bravo y sus Candelas del Tira Tira: Bótate na' ma'. Caney - CCD 522. Alberto Cruz Torre, known internationally as Pancho El Bravo, was one of the most innovative flautists of his generation and his charanga was the most popular band among the Cuban dance crowds in the 70's. On this CD you'll listen to the first recordings of his band and as a very exceptional bonus tracks, two early recordings of Pancho el Bravo with "El Ritmo Juvenil", his father's orchestra.
Jorge Pardo: Vientos Flamencos (Digipack Edition). Manantial De Musicas 1005001. New collection of songs by Jorge Pardo, a saxophone and flute player, one of the most outstanding and consistent revelations of the flamenco/jazz fusion. He entered the flamenco world carried by Paco de Lucía, and he has achieved a new blending of the more traditional jazz with flamenco. His playing style, with the cross flute as well as the saxophone, has become a referential point. Apart of working with the Paco de Lucía "Sextet", he also has performed with Chick Corea and Astrud Gilberto.
Peruchín: El Marqués del Marfil Genio del Tumbao y la Descarga Cubana. Grabaciones indispensables 1954-1965. Tumbao Cuban Classics TCD314. This phenomenal triple-CD pays homage to the man and his art and brings together for the first time his essential piano recordings with groups throughout the 50's and the 60's, as well as pieces on which he and his group accompany singers such as Julio César and Joseíto Fernández and others like those with the Riverside, Julio Gutiérrez and Chico O'Farrill orchestras. In all of the work he did, whether under his own leadership or as accompanist, Peruchín's piano was always at the forefront. The 34-page booklet contains many unpublished photos and material and tells the story of this legendary pianist who influenced fabulous pianists such as Eddie Palmieri, Papo Lucca, Chucho Valdés and many others.
Evelyn Petrova: Year's Cycle (Leo Records). Coming from St Petersburg, this accordionist and singer is becoming a must for many international festivals. The album is a conceptual one and each piece relates to a specific month of the year and works on the characteristics of various Russian provinces.
Piirpauke is a finnish band which already back to the 70's merged folk, rock and jazz. Their debut album "Live In Der Balver Höhle" has been released on Jaro.

Pili Pili is a band led by Jasper Van't Hof. There is a fantastic amount of releases by this band on Jaro. The newest is from 2002 "Ballades of Timbuktu" and a concept album around the myth of Timbuktu, the legendary ancient city in west african Mali. 12 songs telling 12 ballad-like tales. Jaro 4240

Podjama : Podjama & Saraswati. Altrisuoni 2005 AS-171. This CD recorded in the Musica Studio, Jakarta, Indonesia sets up the musical confrontation of the gamelan ensemble Saraswati with the European jazz compositions of Podjama. Metallophones, percussions, guitars and voices of the two continents beautifully cross or superpose each other, creating a fascinating and touching music. With Anne-Florence Schneider: voice / Jean-Pierre Schalle: bass / Claude Schneider: guitars.
Mehr Pouya: African Jumbo. Persianna (PSR-002). Oct. 09. Abbass Mehrpouya was one of Iran's top sitarists before passing in 1993. Having released a series of 7" singles that range from psychedelic, pop and even heavy funk, collectors are pushing one another aside in an attempt to obtain his legendary work. While his psychedelic guitars and flutes have collectors drooling at the mouth, his heavy funk moments can be heard rocking dance floors in clubs across the world. This album, his sole lp release "African Jumbo", is both the rarest, and most in demand album from Iran, dated sometime in the mid 70's. The 11+ minute track "African Jumbo" is not only a masterpiece of psychedelic funk, but is also only available on this sole and impossibly hard to find album. A simply wonderful experience full of beautiful sitars and flutes, while heavy drums, horns and percussion help fill out the wonderful melodies. Mehrpouya's talents weren't limited to traditional instruments either. He was known to have invented original instruments from bones and other natural materials, while using pots as a replacement for drums. Truly a magical album from a legendary artist within Iran's musical history, and one that is near impossible to source as an original. A true holy grail of Iranian music for both it's rarity and content, this release is enriched with a bonus track, taken from a rare cassette.
Radio Palestine. SF 008. A supersonic collage recorded between Asran and Jerusalem during the summer in 1985. You'll find here incredible things, from traditional Nubian music to sweet Arab flavoured pop from Libanon, Cairo National Orchestra, sirtaki, Palestinian folk, klezmer standards, Jordanian guitars drowned in reverb, etc... In a "Sublime Frequencies" fashion, those captations are filled with coded messages from the Israelian secret services, bips from UfO and wildly spliced short waves for an imaginary radio!
Radio Sumatra : The Indonesian Fm Experience. SF 021. The whole FM bandwidth presented here in an unreal melting-pot of styles: dangdut, melayu, minang pop, batak, gambus, punk, rap, psyché-rock, all intertwined with Coranic prayers, radio advertising spots, karaokés; in short, supra kitsch!
Ramil, Emilio: El Tango en Cuba - El Gardel Cubano (2 CD set). El Bandoneón EBCD154. CD1 is recorded at the Radio Cadena Suaritos in 1953. CD2 Radio Progreso, 1953-1954.
Reinoso, Jose: Candombe Influenciado. Frank Andrada Music 2005 (FAM 22013). One of the first to fuse jazz and South American music, Reinoso gives us here his vision of tango or candombe rythms mixed to the best school of classical jazz.
Renault, Mathilde: Aliana Luda. Carbon 7 (C7-078). This is basically the work of an almost classical duo piano/violin with a chamber feel. Mathilde Renault, Belgian composer and pianist, also uses her voice. Together with the American violinist Caroline Shaw and some reinforcement on percussion and acoustic bass, they launched themselves in a musical project with a definite world music colour (mostly a Gypsy touch), combining the strict discipline of classical music with a more relaxed approach leaning toward the Balkans. Fresh, inventive and poetic!
Robisco,Luis, the new talent of Flamenco Guitar!
Since 1999, Robisco has formed an important part of Carlos Núńez's group and has played alongside such names as Sergio Dalma, Azúcar Moreno, Pancho Céspedes and Nina Pastori. His most recent work, "Tiempos" (Blue Moon BMCD 2501) is an attractive crossing of jazz harmonies and flamenco sounds. For this exciting and unique recording, Robisco has collaborated with revered names in the jazz/flamenco world like bass player Carles Benavent or flutist Jorge Pardo. Personnel: Luis Robisco (g), Alfred Artigas (elec. g), Patxi Urchegui (tp), Carlos Martín (tb), Pep Poblet (sax), Josep Gomariz (flgh), Jorge Pardo, Ferran Miquel (fl), Ferran Anglí (oboe), Jordi Badia, José Luis Guart (p), Kyke Serrano, Raul Patińo (keyboards), Carles Benavent, Tino Di Geraldo, José Robisco, Joan Rectoret (b), Toni Pagčs (d), Manuel Carrasco, Enric Canada, Josep Andreu Macau, Roger Blŕvia (percussion), Carles Benavent (mandola), Carles Torregrossa, Laura, Patricia Ugarte (vcl), Sonia Sánchez (zapateao, palmas, vcl). Recorded: Caldes de Montbui, October 2002 & May 2004
Sajrawy, Michel: Yathrib. Ozella Music (OZ 010). 2006. Arabic jazz-world-fusion from Israel, with high-energy guitar and a powerful band. The American magazine Jazzis wrote: "Imagine McLaughlin's Shakti, but swap Indian music for Middle Eastern music"
Salis / Murgia / Drake / Angeli: Giornale di Bordo. Sard Music (SAR 013). May 2012. Jazz expression and Sard culture aren't a common mix to find on record shops! Even if pianist and accordion player Antonello Salis has gained quite a reputation, his pairing with drummer Hamid Drake brings us to quite new horizons, reinforced by the ethnic touch of Paolo Angeli on Sard guitar and the voice and saxophones of Gavino Murgia; a refreshing journey!
Salle Gaveau is a Japanese quintet featuring piano, accordion, guitar, violin and acoustic bass. Their music is an exciting mix of progressive rock and tango. Playing with passion and virtuosity, the musicians have now given you, the listener, to discover their universe! The CD "Alloy" was released in 2006 (Japanese papersleeve) but the band was invited to perform at the RIO France Event in April 2007 and a DVD has been especially conceived during this occasion. Multi camera shooting, PAL all zones, the DVD "Official Live Bootleg" will certainly become a collector's item! Don't missit while it's there!
Sándor, Máté and The Band: "Most jöttem Gyuláról, Gyulafehérvárról…" The ensemble (banda) led by Kálmány Urszuly the leader, is recruited of the best musicians of Kolozsvár, who all are also excellent masters of their instruments. Featured intruments: tárogató, panpipe, harmonica, violin, double-bass, cimbalom, viola, clarinet.

Schechter, Basya: Queens Dominion. Tzadik. The singer of Pharoah's Daughter meets here santur player Alan Kushan, mixing arabic and jewish influences in a music calling for Middle Age and Renaissance. Completing this quartet are violinist Meg Okura and percussionist Jarrod Cagwin.
SCOTLAND & new releases from Foot Stompin' Records:
Croft N° Five: Attention all personnel. FSR 1709. Formation of 6 young musicians playing accordion, violin, flute, guitar, bass and percussions, creating an energetic music somewhere between traditional Celtic music, dance, funk and groove!
Claire Mann: S/T. FSR 1712. Much known in Scotland, the flutist, violinist and singer has here invited many guests.
Corinna Hewat: My Favourite Place. FSR 1719. Old ballads and standards where the magic of the electro-harp meets the sensupous voice of Corinna.
Finley Mac Donald: S/T. FSR 1706. Finlay MacDonald: highland and border pipes, flute and whistles Iain MacFarlane: fiddle / Chris Stout: fiddle / Kevin MacKenzie: guitar / Brian Kellock: p & keyb. / John Rae: drums Fraser Fifield: sax / Findlay Napier: vocals.
Fine Friday: Gone dancing. FSR 17015. Anna -Wendy Stevenson, fiddle, Nuala Kennedy, flute, whistles, backing vocals, Kris Drever, guitar, vocals.
Martyn Benett: Glen Lyon, A Song Cycle. A surprising mix of sounds, instruments and voices from five generations of gaelic songs and music.
Gillian Frame & Back To the Moon: Kitten On The Gate. Young scottish quartet.
Simon Thoumire and David Milligan: The Big Day In. Two major artists of the modern celtic scene for traditional and original scottish and celtic music.
Emily Smith: A Day Like Today. A collection of beautiful songs.
Cantrip: Silver. Scottish traditional roots with musical influences from four continents.


Sharqant: S/T. Jazzland Recordings (3779231). Street date: 05-06-20. New band and album, the result of two days of studio work. Guitar, oud, bass, drums and percussion + vocals for a musical journey to Middle East!
The Shin: Black Sea (JARO 4279-2). 2009. 2nd album by the Georgian band, presented as the dance of a mysterious culture! Well-known artists of the Black Sea region abound on this album and contribute to the musical communion; though the basic compositions on the album come from different Black Sea countries, every composition also shows that the culture of its respective country - which we often perceive as consummate within itself and distinct from all others - is part of a much greater culture, the culture of the Black Sea; in its depths lie the unique, all-but-forgotten gems that flare up again and again in the various cultures spread on the shores of the sea.
The Shin: Egari. JARO 4278-2. Street date: October 2006. Also part of the anniversary releases, this group from the former Russian Republic of Georgia presents us a project focused on the Georgian tradition and singing. It is a collaboration with a group of Georgian folkloric musicians, singers and dancers. It is based on Georgian polyphony, traditional instruments, fiery Caucasian dance and European ethno-jazz. The name "Egari" means "That's it!" and reflects The Shin's interpretation of Georgian folk music. The musicians resurrect archaic instruments, breathe new life into them. Egari is a rebirth of the free and unfettered dialog between East and West, which has always been a characteristic of the Georgian culture
Shiok! Records is a new label dedicated to the discovery of the extensive and rich music tradition of the various South East Asia's countries. Planned for release on January 17th, 2017 are the first two albums "Sounds from the archipelago: An Introduction To The Lush Indonesian Music Tradition Vol. 1 (SK001), focusing on traditional music from different areas of the Indonesian archipelago, featuring music from Sulawesi, The Moluccas Islands (Spice Islands) and Central Java. Vol. 2 (SK002) covers music from the vast island of Sumatra (West Indonesia), The Moluccas Islands and the island of Bali.
Sibiel: S/T. (SD 001). This is the 2nd album of a trio (cello/bass/guitar & oud) whose music is some kind of freely improvised melodious jazz with clear world roots (Middle East, Romania, Bulgaria, Turkey). This is the result of 4 years of collective work, life and meetings.
Sirkis / Bialas IQ: Our New Earth. Moonjune (MMJ099). Street date: 02-10-19. New album by the Israeli born and London UK based drummer and the Polish vocalist, supported by English Frank Harrison on piano and keyboards and Scottish Kevin Glasgow on six string electric bass. With an emphasis on band interaction and sheer joy of playing, "Our New Earth" celebrates music from both Asaf Sirkis and Sylwia Bialas, covering a wide range of influences such as contemporary classical music, Polish folk, Progressive rock, South Indian and Middle Eastern musics as well as a wide range of dynamics - from the most delicate ballad all the way to high-energy electric lines and everything in between; expect soulful melodies, aerospheric sounds with strong grooves, a full colour electroacoustic jazz with an ethnic touch and some uncommonly used instruments and sound effects. Although Sirkis/Bialas IQ's music can sometimes be generically referred to as "vocal jazz", Sylwia's approach to singing is different, making the role of the voice more an instrument than a lead.
Baba Sissoko & Nicodemo feat. Lilies On Mars: DjeliBIT. XXXV / Irma Records (CD3501602). Street date: 10-11-16. This is the latest work of the Malian griot multi-instrumentalist in collaboration with Nicodemo, a record producer active for many years in the area of musical research, and Lilies on Mars, a female duo who operate somewhere between alt techno and shoegaze. Along with the ethnic branch of Baba Sissoko (Djeli) and the collaborators unit of modernity (BIT) there are also the revolutionary declamations of the Bronx poet Jack Hirschman on the opening track (Djallo Djallo) and the soul trumpet of Gabriele Stotuti on two other (Djuku Malola and Wori Ko).
Baba Sissoko: Tchiwara. Goodfellas (GF2745). June 2014. Born in 1963 in the capital city Bamako, Sissoko is a poet and singer of the griot tradition, and a talented multi-instrumentalist of international fame. Tchiwara is necessarily urgent, it shares the same electricity of western rock, an appropriate tendency behind extended jam. With new crew members Angelo Napoli (electric guitar), Dario Triestino (electric bass) and Roberto Coscia (drums), Baba is free to dialogue between the roots of afro-blues and the most recent hybrid of ethno-jazz-rock. Leading with a solid touch a large ensemble of co-operators - family members Djana Rosa (voice and chorus), Giulia Sokona (violin), and Roberto Madou (keyboards, drums & percussion), Baba is the harmonic key behind the compositions. He plays traditional instruments such as ngoni, tamani, doun doun, karahnan, kamalengoni, djembe and calebasse, alongside acoustic guitar and bass.
Emilio Solla Y Afines: Conversas (Al lado del agua) FSWJ 040. April 08. In just one year in New York, Argentinean pianist and composer Emilio Solla -who has spent his life fusing his homeland's folk and tango with jazz- has worked for Arturo O'Farrill, writing and conducting his orchestra at the Lincoln Center. Now he's back in Europe to join up Afines, a high level band to introduce a full self-composed new recording.
Jenny Sorrenti: Com'č Grande Enfermidade. PS 054. Following her album "Medieval Zone" from 2003, Jenny this time rearranges ancient texts borrowed from the Catalan, Spanish-Jewish, Portuguese and Gallician traditions.
Jenny Sorrenti: Medieval Zone (CN 99043). SHE is back! The high pitched voice from the italian group Saint Just belongs to a woman whose father was napolitean and mother welsh. Though this is not her first solo outing, this time Jenny performs a perfect synthesis between arabic and celtic musics. Her album is right now highly popular in Spain and Greece and her angelic voice is the vector of a definitely innovative mediterranean culture.
Omar Souleyman: Leh Jani. Musiques du Monde (SHA 001). April 2012. Hailing from a little town in the North-West of Syria, Souleyman is the true spokesman of a popular music of the Middle East where Irakian choubi, Arabic Mawal singing borrowing from the Kurdish or Turkish traditions are ground together with synths and electric saz in evil trancelike hypnotic rhythms; try this on your dancefloor next time you have a party!
U. Srinivas: Mandolin Melodies. FY 8091. This is a reissue of an album released in 90. The difference is that today, its composer and performer is known for being the mandolin player heard in the new Shakti project, led by guitarist John Mc Laughlin. Even though the instrumentation (ghatam, mridangam, violin and mandolin) has a strong Karnatic connotation, the playing is freely open to Western audacities.
Sriram, Shri: The Letter. Jazzland Recordings (3779254). Street date: 31-01-20. An important actor of the Asian music scene in London since the 90's, maybe remembered as member of the drum'n'bass duo Badmarsh & Shri, the bass, tabla and bansuri player comes now with his own record, crafted with some of the most reknown Scandinavian jazz players: Bugge Wesseltoft on keyboards, whom he already collaborated with in the past, saxophonist and previously ECM artist Tore Brunborg, and the excellent ECM rhythm section pairing bass player Arild Andersen to the eclectic drummer Paolo Vinaccia. Am exemplary offering of jazz-tinged modern ethnic fusion!
Step To Another World Music. Here's something to grab! All the artists of the label Recrec meet here to offer you 75 minutes of non lyophilised world music as seen and played by Fred Frith, Bob Ostertag, Skeleton Crew, the Ex, Tom Cora, Massacre, Ferdinand, After dinner, Camberwell Now ....
Sund / Shashank / Phalgun: Here and Now. Gateway Music (AJSCD-02). 21/06/12. This album is the collaborative work of Danish guitarist John Sund with South Indian musicians Shashank Subramanyam (bansuri, bamboo flute) and Phalgun Parupalli (mridangam, kanjira, percussion). The result is a musical meeting between two cultures, mostly based on Indian music and generating intense prestations; from smooth meditative tones to emotion-filled solistic outbursts or rhythmic deployments, this album can be perceived by experts and neophytes either as a fresh approach to Indian music or a chance for a new knowledge.
John Sund: The Open Road. Exlibris (EXCLCD30143). 2011. This project invites the listener on a sensual and spiritual journey through different musical cultures. The album is dealt in 4 parts, each a specific part of the world: Africa, Scandinavia, the Balkans, India. It involves 19 musicians altogether such as long-time partner, percussionist Ayi Solomon (from New Jungle Orchestra), the amazing Serbian accordionist Lelo Nika, cellist John Ehde, bass player Moussa Diallo, drummer Zoltan Csörsz (from The Flower Kings and Jonas Hellborg) and the African kora player Dawda Jobarteh, plus many more. This is an ethno-fusion of high caliber, with a modern sound and production. Enjoy the ride!
Talinka: S/T. Moonjune (MJR086). Led by vocalist Tali Atzmon, the group Talinka creates a new distinctive sound that explores the diverse musical journeys of four British musicians, each already distinguished in their fields. Tali Atzmon was a renowned actress and singer in Israel; Jenny Bliss is a baroque virtuoso artist who plays viola da gamba, baroque violin, flute and sings on the album; Yaron Stavi is one of the leading double bass players in Europe and Gilad Atzmon is an internationally acclaimed jazz saxophonist, performing here on bass clarinet, soprano saxophone and accordion. Talinka transcends boundaries creating a natural continuum between folk, jazz, tango and early music. The unusual choice of instruments and combination of personalities create an amalgam of past and present, East and West.
Tembo, Chrissy "Zebby": My Ancestors. Hummingbird HMCD1002. Killer afro-psychedelic rock made in Zambia, early 1970's!!! Chrissy "Zebby" Tembo and his group Ngozi Family deliver a brutal set of fuzzed to the max psychedelic rock, with a slight African feel and English vocals. First time on CD, limited 500 copies papersleeve edition with fantastic remastered sound.
In September 2002 , Okay Temiz was releasing his new CD , "MAGNETIC ORIENT". In a sense, quot;Magnetic Band" is the logical consequence of the "Oriental Wind" idea with other means. At the same time, Okay Temiz has become more roots-conscious - a certain Balkan/Gypsy/Klezmer sound makes itself heard, and the encounter with folklore, particularly with the folklore of Turkey - has become more distinct.
Riccardo Tesi & Banditaliana: Maggio. Visage / Materiali Sonori (VM3003). The new album Maggio contains some new songs of travels, sea and hope and some instrumentals of southern sparkling rythms mingling with improvisation and riffs betraying an everlasting love for progressive sounds, all of which well matched with ritual songs of the Tuscan mountains, echoing of Balkan dance and curry fragrance.
New ACT release on 26/01/04 !Huong Thanh with Nguyęn Lę: Mangustao. 3rd album by the Asian artist. The leading thread in this work is still the mixing of Vięt-Nam's musical tradition with today's diversity of languages & techniques. ACT 9423-2.
The Third Planet: Melt In time (HEM 0103)
Lead by the italian keyboardist Maurizio Dami and the algerian raď singer Smail Kouider Aissa, this group whose name could be a hidden hommage to the reggae group Third World takes from reggae, raga and rock for achieving a unique writing in that genre.
Keith & Julie Tippett / Lino Capra Vaccina / Paolo Tofani: A Mid Autumn Night's Dream. Dark Companion (DC006). Paper sleeve CD or limited edition of 500 copies on blue vinyl. January 2019. Recorded during Musiche Nuove a Piacenza Festival, this album is a testimony of spontaneous music at his best, far beyond any genre where four living legends in avantgarde and new music describe through their playing the emotion of this autumnal night and let their thoughts freely become music!
Tribu'Italiche. This new collection from the label Dunya focuses on music from various italian regions:
Liguria: from the orchestra Ligure to the young Filippo Gambetta, from klezmer to ethno-rock.
Friouli/Venezia/Giulia: songs in regional dialects, traditions looking towards the east and a final track which is a concert of turntables!
Marche: work songs and typical dances with south american accents coming from the previous migrations.
Campania: folk-rock from around Napoli, religious songs and some world music masters like Daniele Sepe.
Emilia Romagna: the lyrism of the first and the energy of the second, both typical mediterranean projections.
Trinidad Steel Band: S/T. Released as LP (180 gram) by Dagored.
Lluis Vidal: Araca. FSWJ 030. Street Date: August 2005. Founded in Barcelona, Araca is a band composed by four Argentinian and Catalan musicians. With a deep musical education and a large professional experience, they propose us an actual view of tango and argentinian folklore. Their repertory consist of versions by author's compositions like Astor Piazzolla and of original themes by the quartet members: Lluís Vidal (p), Marcelo Mercadante (bandoneon), Horacio Fumero (b) and Pere Bardagí (violín).
Alberto Vila: El Trovero. EBCD 153. Alberto Vila was born in Uruguay on September 25, 1903. He recorded a series of tangos and premiered several compositions that went on to become real classics of the tango repertoire among Argentinean vocalists. Recorded in Buenos Aires, 1927-1928.
Katie Viqueira, a new star of the tango!
With "Amores Torcidos" (Twisted Love), Katie Viqueira will certainly charm and conquer you with her highly personal interpretative style and a beautiful voice which she learnt to use, twist and graduate quite suitably, according to the various styles found in her singing and performance. The arrangements on the album are also due to Nando Michelin & Fernando Huergo


Von Magnet: De L'Aimant (VM 001). 10th album by a group who very early and before its time worked for a delicate blend of electronic and ethnic music. This time the return to flamenco is expressively wished and seeked. So here are tarantos, bulerias, tangos, rumbas, siguiriyas, alegrias, expressionism of unplugged guitars, wind instruments paired with electrodes, lyricism of the voices and the syncopated pulse of percussion for a magnetic baroque flamencorama
Will Holshouser Trio: Singing To A Bee. Clean Feed (CF054). This trio offers the unusual combination of accordion, trumpet and acoustic bass. Recorded in the south of Portugal, it offers a music integrating elements of Cajun, klezmer, musette and Gipsy. Chamber jazz maybe but also road music!
Yma Sumac: Queen Of Exotica. Universe UV 160/2CD. Double CD containing 4 complete classic albums (Exotica: Voice Of Xtabay, Inca Taqui (Chants Of The Incans), Legend Of The Sun Virgin and Mambo!) by exotica pioneer Yma Sumac. In the early 50s, when her first recordings appeared on the market, many were amazed by her extraordinary voice. Sumac's music has experienced a recent much deserved renaissance and decades later her voice coupled with the arrangements of legends Moises Vivanco, Billy May and Les Baxter is still nothing short of astonishing! A mysterious and fascinating character, she is an artist whose pure talent transcends time and genre.
Zakarya: 413 A. Tzadik TZ 8110. Sept. 06. A joyous quartet (accordion, guitars and electronics, bass & drums), not afraid to embrace many things at the same time: melodies taken from klezmer or Balkan musics, a sound borrowed to rock, improvisations coming from jazz. The popular living together with the erudite, the written flirting with the improvised. For this 3rd album for Tzadik, they have invited guitarist Marc Ribot (present on 6 tracks) and Sylvie Brucker on bass clarinet
Zuco 103: Whaa! ZIR 22. 3rd release by this Brazilian / European band (aka Rio-born singer / lyricist Lilian Vieira, Amsterdam-born drummer / composer Stuv aka S.Kruger, and Munich-born keyboardist / composer Stefan Schmid) who, ever since their debut in late '99, have positioned themselves at the vanguard of the new world / electronic fusion movement. To the now familiar jazz, Brazilian and electronic components of their music, Zuco 103 have added Afro-Cuban, Ethiopian, West-African and dub spicings, collaborating this time with a master in the latter genre, Lee Scratch Perry.


New from INDIES RECORDS!

+ Tara Fuki: Auris. Indies Scope MAM 400-2. Sound magicians with cellos, the Tara Fuki duo recorded its third album and named it "Auris" (from Latin, meaning an "ear", but also to hear and listen carefully). Contrary to the previous recordings, Auris is emotionally richer and deeper, livelier and with a sound that is unique on the Czech musical scene. In ten compositions, the listener is captured by the lightness with which the duo incorporate their cellos into the gurgling potion of tones let out by mysterious instruments such as Swiss hangs, Indian tabla, Pakistani kanjira and with which it engagingly caresses almost classical instruments (piano, guitar and bass clarinet). The enormous power of artistic expression of Tara Fuki dwells in their utterly natural vocal spontaneity and perfect coordination based on mutual complementation. Dorota's mighty and velvet dark alto underlined by Andrea's frail soprano give origin to unique hues and nuances.
+ Gipsy.cz: Romano Hip Hop (MAM 323-2). 2006. In 2003 Gipsy.cz exploded on the Czech music scene. With roots firmly in Hip Hop, Gipsy developed a vision for Romano Hip Hop, recruited the best Czech Roma musicians and created a new explosive mixture. To Hip-Hop he added violin, accordion, acoustic guitar, double bass and cimbalon. He drew influence from Roma rythms, Roma language and culture and the 200bpm music played by Balkan Roma brass bands. Developing a partnership with top Czech gypsy violin player Vojta Lavicka (ex Alom, Deep Sweden...), they made a unique creative tandem., bringing together with young brothers Petr Surmaj (gt, accordion) & Jan Surmaj (double bass, upright bass) fresh new air to the music.
+ Tomás Kocko & Orchestr: Poplore. (MAM 307-2). Release date: 20/06/06. Tomás Kocko is no beginner on the Czech music scene. He has released already four author's albums and cooperated on many others and always with excellent results. The songs, which create the central theme of this musical adventure, were chosen intentionally from the fields which belonged to the sphere of the cultural influence of the first Slavonic state (in Central Europe) - the ancient Great Moravian Empire.
+ KOA: Koa. (MAM 306-2). Release date: 07/04/06. The group KOA is well-known to fans of quality Czech music thanks to the legendary singer and composer Zuzana Navarová who died in 2004 after a long struggle with illness. After some time, the group decided to continue and make a CD with new material. In the new album, Koa oscillates with utmost ease between folk, rock, Latin music, jazz as well as Romany music. This is thanks to a great authorial contribution of the accordion player and pianist Mário Bihári, clearly referring to Slovak Romany roots.
+ Jablkon: Oslava (MAM 290-2 or MAM 290-9). Release date: 15/02/06. Available as CD and DVD, this is the release of a concert which took place on July 28, 2005 at the best Czech festival "Folk Holidays in Náme't nad Oslavou". It features many guests and prove clearly that the group can play rock, alternative music, jazz, folk or folk-rock; and with the violin virtuoso Jaroslav Svecený it performs in the spheres of experimental classical music.
+ Ivo Viktorin: Vlna Za Vlnou (Wave After Wave). MAM288-2. Contemporary folk. First solo album after 25 years of active performing on the Czech music scene. The composer, singer and multi instrumentalist recorded most of the instruments himself
+ Hradistan & Jiri Pavlica: Hrajeme Si U Maminky (We Play With Mom). MAM285-2. Moravian folk music.
+ Triny: Aven. MAM282-2. Triny is a vocal trio whose songs are based on Gipsy roots and modern arrangements.
+ Traband: 10 Years On The Road (CD and DVD available). Anniversary concert with lots of guests showing up
+ Plocek & Suranska: Pisnobrani (Songharvest). MAM264-2. Moravian folk music
+ Raduza: V Hore. MAM260-2. The pieces oscillate from chanson through reggae towards inspiration by folk or classical music. Most of the songs are accompanied by acordion but also here and there brightened up by interesting guests like for example Omar Khaouj,the guitarist from KOA, Frantizek Raba with his double-bass and violin or Ivanka Pokorná with her harp.
+ Irish Dew: Sance. MAM267-2. There are many special overlaps in the spirit of today´s trend of world music like for example the kora playing of Lamin Kouyat, a singer from Senegal but also more unconventional ensembles like a wind-instruments quartet and a Vlachian singer, Frantizek Segrado.
+ Benedikta: Punky dumky. MAM257-2. The fact that Benedikta is strongly inspired by the Slavic folklore often floats to the surface only since the music is more inspired by rock, mixed not only with jazz but also with funk.
+ Dún an Doras: Rua. MAM 266-2. Rua means "Red" in Irish, but also "ferocious", and the latest project of Dún an Doras is exactly like that. Irish instrumental tunes in the traditional style, which prevailed earlier in the band's repertoire are now gradually also reflecting other formations playing Celtic and Irish music
+ Maraca & Zimbova: Krvavé balady (Murder Ballads). MAM 258-2. Maraca's previous record "Longe" was a great success that has yielded the nomination for the Czech Music Awards "Best Records of Alternative" and many other nominations. This time the group teamed up with the Zimbova ensemble to create a project unprecedented in Moravian world music.
+ Jirí Konvrzek: Nevadí ti? (Do You Mind) MAM 256-2. The press nicknames him a solitaire, a contemporary folk artist, a distinctive figure or an amateur with a natural gift.
+ Al-Yaman: Hurryia. 2004 MAM 234-2. Based mainly on folk songs of Yemen and the Arabic world. The sound of the band is the fusion of acoustic instruments and electronics and it connects the traditional methods with new elements of dance music. The CD contains 12 tracks and 2 remixes by British formation Transglobal Underground and Czech Hypnotix. An outstanding album which promises to bring excellent songs not only to the fans of dance music.
+ Hradistan: O Slunovratu (On Soltice ). DVD (MAM 250-9).
+ Jablkon: Hovada Bozí (God's Beasts). MAM 249-2. Christmas album.
+ Traband: Hyje! (Gee-up)! MAM 246-2. A fair amount of music mixed of folk, punk, ska, hip-hop, country and folk music from all possible corners of the world is served here. This time Traband has not used only the "time-tested" Balkans and Jewish klezmer in its music, but it has been also inspired for example by folk music from Moravia, Ireland, Bretagne, Mexico or Peru.
+ Terne Chave: Kaj d'as (Where do we go). MAM 247-2. Gypsy Roots & Urban Grooves and other ingredients blended into an original musical style. As bonus there are 4 songs from an April concert in Prag.
+ 123 Min.: XL Live. MAM 233-2. There are songs from all three albums and also two never released songs on the CD. Visiting musicians are guesting as well.
+ Dagmar Andrtova-Vonkova : Mili Moji (MAM211-2) 2CD. Long expected double album reissue of all LPs, SPs by this original Czech singing guitarist, composer and songwriter. Each CD is supplemented by a ten of not-yet released recordings from concerts or home studios. D.Vonková became famous thanks to her legendary guitar technique which she brought to the very point of perfection. She plays the guitar not only in the classic way but also using two bows, with two hands on the frets, with a bow on bow, and the result is absolute and compact consonance of music and the original texts.
+ Dun An Doras: Sweet & Sour (MAM 222). Contemporary Celtic music. The style of the band moved from the focus on really fast and loud dance pieces to a more elaborate but still very rhythmical Irish music style of playing.
+ Radosov: Laska A Vojna (Love and War). MAM 224. The music under the first violinist Radim Havlicek's leadership presents us the richness and beauty of preserved song material and the folk music tradition of the region of Moravské Slovacko. Radosov is as well a dance band with today 20 members.
+ Jan Hrubý & Kukulin: Sillmarilion. MAM 212. The album is thematically focused on the heroes of Tolkien's novel Silmarillion. The music has as always a strong Celtic touch mixed with classical arrangements, vocal work and here also electric keyboards.
+ Terne Chave: Avjam Pale (MAM 196). Based on traditional gypsy music but borrowing from many other styles such as blues, rock, jazz. Strong sound with 4 guitars.
+ Muziga - About Love (MAM 176 - 2). Acoustic and folk instruments and a treatment of Moravian folk songs. Most often the group is labelled as an ethno-folk one, but its music range begins with classical music runs through jazz, folk, folklore and the result is very impressive.


New from NABEL Records:
+ Batoru: Arabesque. Marimba/vibraphone, accordion, vocals, bass and percussion are conversing musically between jazz and world.
+ Vasilic Nenad Balkan Band: "Joe-Back". Melodies and rhyhtms from his native country Serbia are at the core of this music, the basic idea being to mix improvised european contemporary jazz with the musical serbian cultural roots.


New from PERIFERIC RECORDS!

+ Bea Palya: Álom, álom, kitalálom (a tale sang). Order number: GCD 038
+ Besh O Drom: Gyí! Order number: CDBOD 0303
+ Csík Ensemble: So much rain, so much mud... Order number: FA 217-2
+ Kormorán: Székelyek Szentje. BGCD 162. On this album the band plays instrumental progressive folk-rock music.
+ Kormorán: Memories (Emlékek). BGCD 161. Edited by the Kormorán Fan Club from over 60 albums, concert recordings, film soundtracks, rock operas and other rare songs. Recorded in 2005 with the current Kormoran line up
+ Kormorán: A lovak álma (The Dream of Horses). Order number: HCD 71189
+ Kosbor: Az utolsó trubadúr. Order number: GCD 036
+ Rozsdamaró: Egykor és most... (Then and now...) BGCD 144. The debut album of the Rozsdamaró Ensemble mostly contains music from Transylvania, the western part of present-day Romania, where Romanians, Hungarians, and many other ethnic groups live together.


The World (Music) according to Hungary!
Many releases showed up recently; here's the overview!

+ Dongó Ensemble: Mit Nékem A Kincs? (BGCD 131 ). Those songs, based on poems of Robert Burns, also revive the Irish and Scottish folk music and are rich in rhythm and merit.
+ Hétrét: Nembánomból Vanabánom - Freefolk 2 (BP003). With a new album and new members, the band still wants to keep and develop the unique "hetric" sound, which comes not only from the original way of arranging, but from the mixing of folk elements with own musical intuitions and from the use of stronger vocals. You will find as usual many folk song arrangements (Finnish, Irish, Moldavian, Serbian and Gypsy). The new elements are church music tunes (Psalm no.23., church songs from the 16th Century) and certainly their own compositions too. The lyrics are about the big questions of life - birth, death, love, devotion, belief in God - but the album is still very lively.
+ Kormorán are actual with 2 new recordings; Válaszúton is dedicated to that Transylvanian poet and writer, Count Czegei Albert Wass, whose life work is as great as many other more famous authors. The other release, Szkafander is an adaptation of a short novel by Gyula Hernádi. The music is mostly instrumental, and sounds like Kormorán in the 70's.
+ Misztrál: Balassi - Mezon széllel járók (MCD003-2004). Bálint Balassi created the Renaissance love and philosophical lyric poetry in the Hungarian language. This album is based on the authentic music belonging to the time of Balassi, but Misztrál's arrangements are modern at the same time.
+ TransylMania: Legyen úgy, mint régen volt (May It Be As It Was). BGCD 134. This group mixes rock with Hungarian folk music and Hungarian poetry.
+ Zurgó: You Can Hear The Heartbeat Of Time (ERCD 076). On this second album Zurgó performs Gregorian tunes, ballads, laments, love songs, music of Renaissance and Medieval times, and the folk songs of present days.


Releases from Hungary:

- Balázs Unger: Forduló (DTCD 002). Cymbalum folk music from the Carpatian bassin.
- Bakos Árpád & Friends: The Eastern Wind (BGCD 123). Hungarian folk songs played by Macedonian musicians with traditional balkan instruments.
- Djabe: Táncolnak A Kazlak. This record, dedicated to a painter whose pictures strongly inspired the music, features prog guitarist Steve Hackett (Genesis) and Ben Castle (Sing, Marillion, The Brand New Heavies).
- László Halper: Urban Noises. On this CD, this hungarian Romaguitarist tries to mix authentic Hungarian folk and Roma music with jazz, blues and modern grooves.
- Folk-World-Ethno From Hungary. The 2003 compilation from Periferic
- Kormorán: Istenem magyar volt, szóljon aki látta (2003/2 KGBT). Organized by the Kormorán Fan Club from over 60 albums, concert recordings, film soundtracks, rock operas and other rare songs. Recorded in 2001 and 2003 with the current Kormoran line up.
- Kormorán: Kelj fel, Petofi?(Songs from the rock-opera 'Zúgjatok Harangok' 2003/1 KGBT). This album contains some songs from a rock opera, which is a tribute to the Hungarian revolution (1848-1849) with the music of Kormorán and poems of famous Hungarian writers.
- Kormorán: A Forrás Felé (Approaching The Source). HCD 71172. The group's 75th record in their 27 years career!
- Kormorán: Sons of Shamans. On its new album the Hungarian Kormorán ensemble has undertaken the daunting task of conjuring up the world of the most significant and exciting people of ancient Hungarian culture, the shamans. The group's approach is not scholarly or scientific, it merely invites the listener to embark on a modern-time journey on the axis of the universe across the Milky Way.
- Sarantis Mantzourakis: authentic greek folk music by this young bouzouki player born in Hungary in 1967. His albums are now offered at very nice prices.
- Misztrál: Ösvény. This second album by the folk group presents lyrics and poems by classical writers such as Federico Garcia Lorca, Gyula Juhász, Dezso Kosztolányi, Attila József. The orchestration is mainly acoustic with focus on singing.
- Muzsikás & Márta Sebestyén: At The Academy Of Music. Muzsikás Ensemble and Márta Sebestyén regularly appear at Budapest Spring Festival since 1999. This album is a compilation of these concerts, mainly based on their concert in 2003 where they performed together with Pro Musica Choir. Guests: Árpád Toni (Vajdaszentivány, Románia):cimbalom, Zoltán Farkas és Ildikó Tóth: dancers.
- New World Music: this label offers numerous CDs by the group Asha and other groups like Llewellyn, Midori or Mike Rowland.